Need storage space? Who doesn't?
I recently helped a number of clients sell and buy their next home. Only problem was moving dates, storage, movers, logistics, and the list goes on and on! The only way we made this work and facilitate the move was to rent some storage space. One client moving from Fort Saskatchewan to Sherwood Park and another from a beautiful acreage to Fort Saskatchewan. Both requiring 2 storage lockers each. We did our home work! The nice thing was prices were pretty standardized with some deals to be had especially if renting multiple spots and renting for longer term period.
Here is a list and contact information of what we found! Luckily I had a personal trailer to help them move around.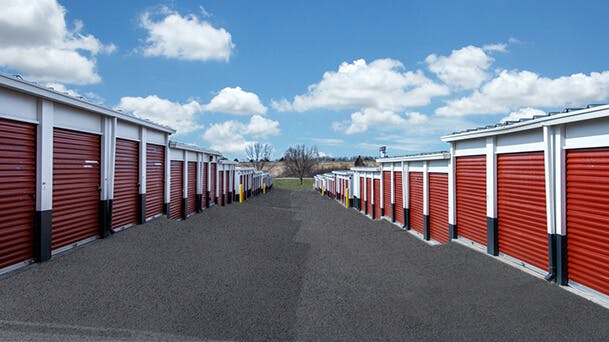 2 Best in Fort Saskatchewan to Deal With
ARMOUR SELF STORAGE: 11204 84 Ave, Fort Saskatchewan. Easy location to get to just off the highway. Electronic Access Card was easy to use! All paved access and tons of room to move around. Also a variety of storage sizes and additional resources like trailer rentals, boxes, and moving supplies! Give them a call 780-992-8448
REAL STORAGE FORT SASK: 11242 88 Ave, Fort Saskatchewan. Another easy location to get to which is also just off the highway. They use numbered access codes which is a bit easier so you do not have to carry a card with your to get in and out. However when I was i messed up the code and had to get the attendant to let me out! Very typical set up with different sizes and easy access. Give them a shout 780-997-0081
2 Best in Sherwood Park to Deal With
STORESMART SELF STORAGE: 61 Broadway Blvd, Sherwood Park. This is a great location! Super close to Broadmoor, Baseline, and Anthony Hendey. Also close to a lot of other convenient shops, grocery store, and restaurants. Which is perfect if you are running errands and need to get into storage or make a drop off! Give them a shout at 587-805-0500
REAL STORAGE SHERWOOD PARK NORTH: There are a few Real Storage facilities in Sherwood Park. I personally prefer this one as it is just off the Yellowhead on the north west of Sherwood Park with easy access to Anthony Hendey. Great set up which is expected with Real Storage and established name in the area so something you can trust. Give them a shout at 780-416-5028
Now all you need is a pro like me to sell your home and make moving a reality. Rest assured when dates do not work out there are other options to ensure that you can relax and successfully move on. So start packing and call me! 780-777-9703